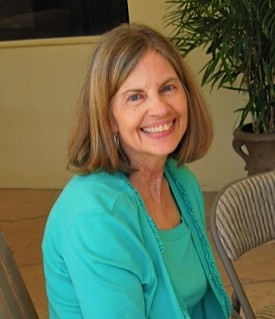 About Diane Owens
I have always been interested in stories—as a reader, as a writer, as a women's writing workshop facilitator. The word story means "to know." When you tell your story, you begin to know and see yourself more clearly. When you tell me your story, I know you. And when you tell your story to someone whose only job as a spiritual director is to be a listening presence, you feel free to share not only your story but also to explore and share what's underneath the story.
Everyone's story is sacred. But as Maya Angelou says, "There's no greater agony than bearing an untold story." Do you need the presence of an attentive, nonjudgmental listener who can help you find meaning in your story and in your life? Are you looking to go deeper in your relationship with God? Do you need help seeing God's presence in your story? Contact me for an initial session to explore if spiritual direction is right for you.
Who Am I?
I have raised four now grown and flown daughters. I've also served in various parish ministries, but my involvement as a minister of care serving the elderly, the sick and the dying, prepared me for my calling to the ministry of spiritual direction.
During my first class at the Hesychia School of Spiritual Direction in Tucson, I felt at home and assured that this was a ministry that God was calling me to do. I completed 150 hours of study in the spring of 2013. This wonderful ecumenical program prepared me to be open to people of all faiths and beliefs.
My own faith journey has been influenced by Ignatian Spirituality (finding God in all things), and by the work of Henri Nouwen, Joyce Rupp and Richard Rohr. I have completed more than 25 hours of classes in the Enneagram, a valuable tool for self-awareness and change as well as a pathway to better understand and accept others.
What I Do as a Spiritual Director
I have been trained to be a compassionate, listening presence and attentive to the movement of the Divine in a person's life story. I companion people based on the Code of Ethics adopted by Spiritual Directors International of which I am a member. Currently no certification or licensing process exists for spiritual directors, such as there is in other helping professions; I hold a certificate of completion of Hesychia's Spiritual Direction program.
I am especially interested in women's spirituality. From 2007 to the spring of 2014, I facilitated a women's spirituality program at my Scottsdale parish, and I've been facilitating women's writing groups since 2007.
I am also interested in companioning those in midlife and the elderly. I work with people in both individual and group spiritual direction.
Wouldn't you benefit from someone who deeply listens to you? If you're ready to begin a conversation about what really matters or about your faith journey, call or email me.